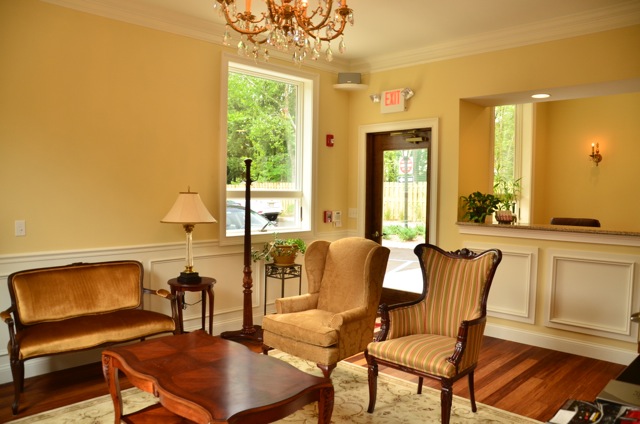 Leave Us Your Feedback
Let us know about your experience with us!
"I was referred to Dr. Abrams on the advice of my sleep doctor. I had previously used a CPAP device for my OSA and the cure was more painful than the symptoms. Dr. Abrams and I tested several trial oral appliances, working with my unique jaw related issues taking special note and care regarding my feedback to the adjustments. I now have a finished (oral) appliance and (Dr Abrams) is fine tuning the adjustments. I now have better sleep; I am more alert during the day and snoring less at night. Overall I had a very pleasant dental experience. The staff found appointments that worked with my schedule and were very flexible. I have spoken very highly of Dr. Abrams and staff and recommended his dental services to many and this specific treatment to my friends with sleep apnea."
J.S.
"Following a sleep study, I was diagnosed with sleep apnea. Everyday I'm thankful for Dr. Eric Abrams and his wonderful staff. They are all so professional, knowledgeable, friendly and helpful. Thanks to them and the appliance they designed and fitted so well, I am no longer "tired of being tired", and no longer drowsy and listless during the day. I wake up refreshed, energetic and cheerful. The appliance is small, non-invasive and no mask. They monitor your sleep patterns, snoring and oxygen levels and adjust the appliance as needed for months. It is with up most confidence I recommend Dr. Eric Abrams and Princeton Park Dental Associates. P.S. the office is an absolutely beautiful environment- it is warm, beautifully furnished, comfortable- just terrific!"
P.R, RN
"I came to see Dr. Abrams because I had gotten a sleep study and found out I had sleep apnea. I am very happy with the outcome of the dental appliance he prescribed for me. I am less tired, I get better sleep, and I am very happy to say I can now sleep the whole night through. I was on a golf trip with friends and they forgot I was there because I slept so quietly. I would recommend Dr. Abrams to a friend if he or she had sleep apnea. Dr. Abrams is very professional. His whole demeanor is excellent. He is always willing to adjust his schedule to fit you in, no matter what! Within just a month I have reduced my weight and I can sleep a lot better. I now wake up feeling rested. I have the energy to go to the gym and then to work. Since I started the appliance therapy I have lost eight pounds and I feel great!"
Richard Smith
"I am pleased to write this testimonial for Dr. Eric Abrams and his staff. I was referred to Dr. Abrams because of my sleep apnea and snoring problems. Although I had a CPAP, I seldom used it due to its annoyance, bulkiness and discomfort. Based on his initial examination, Dr. Abrams found me to be a good candidate for the dental appliance known as the mandibular advancement device (MAD). Once I agreed to go ahead with the procedure, he carefully and tirelessly made several studies and adjustments with the appliance until it helped me with my apnea and snoring. Dr. Abrams is excellent; I do appreciate his time and efforts on me. I will be remiss in my duty if I do not thank his dental assistant, Rita, and his assistants Susan and Mitzi. Overall I am very satisfied with Dr. Abrams and his assistants."
G.N, PhD