A Good Night Sleep In Four Easy Steps
Tell us about your symptoms during a risk analysis appointment.
Take a sleep test to determine if a sleep apnea device is right for you.
Manage your sleep apnea with a comfortable dental device.
You won't need your CPAP anymore. Feel free to give it away.
MANAGING YOUR SLEEP APNEA IS EASIER THAN YOU THINK WITH A SPECIALLY CUSTOM-MADE DENTAL MOUTHPIECE
Here are a few things we hear from our patients before they decide to get a dental device to treat their sleep apnea:
Solution: You may not need a bulky and uncomfortable CPAP machine. A simple custom-fitted sleep apnea dental device may be your solution for a better night's sleep.
Solution: Here's some good news, for many patients a custom-fitted sleep apnea mouthpiece can effectively treat your sleep apnea without having to wear an uncomfortable CPAP breathing mask.
Solution: Most dentists don't, but Dr. Abrams is Board Certified and is the most qualified dentist in the area certified to treat sleep apnea.
Solution: Here's something nobody has ever said, "I wish I could carry more luggage when I travel!" With a custom fitted sleep apnea mouthpiece, all you need is a small protective case that can fit easily into your toiletry bag. That's it! No more extra luggage.
Solution: You have to clean and maintain your CPAP machine because if you don't, you are exposing yourself to harmful bacteria growing in your CPAP machine. With a custom fitted sleep apnea mouthpiece cleaning and maintaining your dental device is incredibly simple.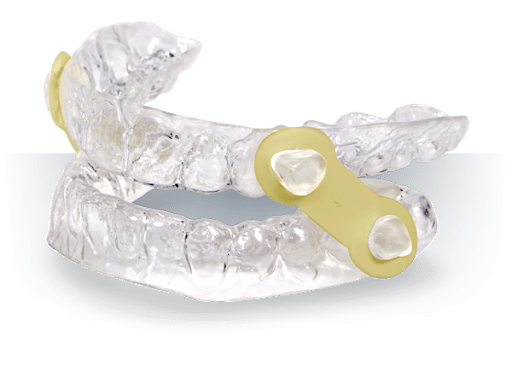 TREAT YOUR SLEEP APNEA COMFORTABLY
WITH A CUSTOM FITTED SLEEP APNEA DENTAL DEVICE
Sleep Quietly
No loud machines humming all night keeping you awake.
Sleep Comfortably
No irritating masks and no more wrestling with breathing tubes at night.
Sleep Soundly
Get the best rest of your life and treat your sleep apnea for good with a sleep apnea dental device.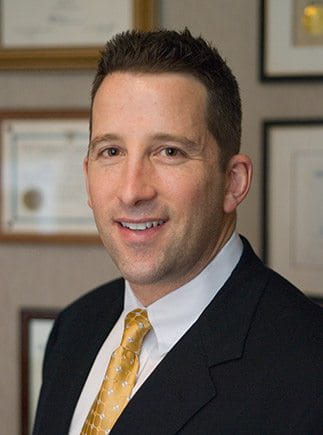 With more than 25 years of professional dental experience and advanced ongoing education, Dr. Abrams is the dental expert that you can rely on to give you the best advice and keep you in good health. With the philosophy that each individual patient is entitled to specialize, white-glove dental service, Dr. Abrams and his highly trained team will address your every need, whether it is a dental emergency, a complex procedure or even a routine cleaning.
As Princeton, N.J.'s premiere concierge dentist, Dr. Abrams specializes in Family and Cosmetic Dentistry and his work in the field of Sleep Disorders and Dental Sleep Medicine have been nationally recognized and awarded. Dr. Abrams was chosen as one of the top 200 of "America's Best Dentists" in Newsweek magazine June 2022. He is also one of less than 200 Dentists in the US with advanced training and experience that are awarded Diplomat Status with The American Board of Dental Sleep Medicine.
You can have the peace of mind knowing Dr. Abrams is looking out for your overall health and well-being. Contact our office today to find out more, or make an appointment!
Stop sacrificing comfortable sleep and your health. You can have both with a sleep apnea dental device.
Many people are frustrated with wearing a bulky CPAP machine to treat their sleep apnea but don't know there's a better way to treat this condition so they can sleep soundly. With a sleep apnea dental device, you can say goodbye to your uncomfortable CPAP machine while still treating your sleep apnea and say hello to the best rest of your life.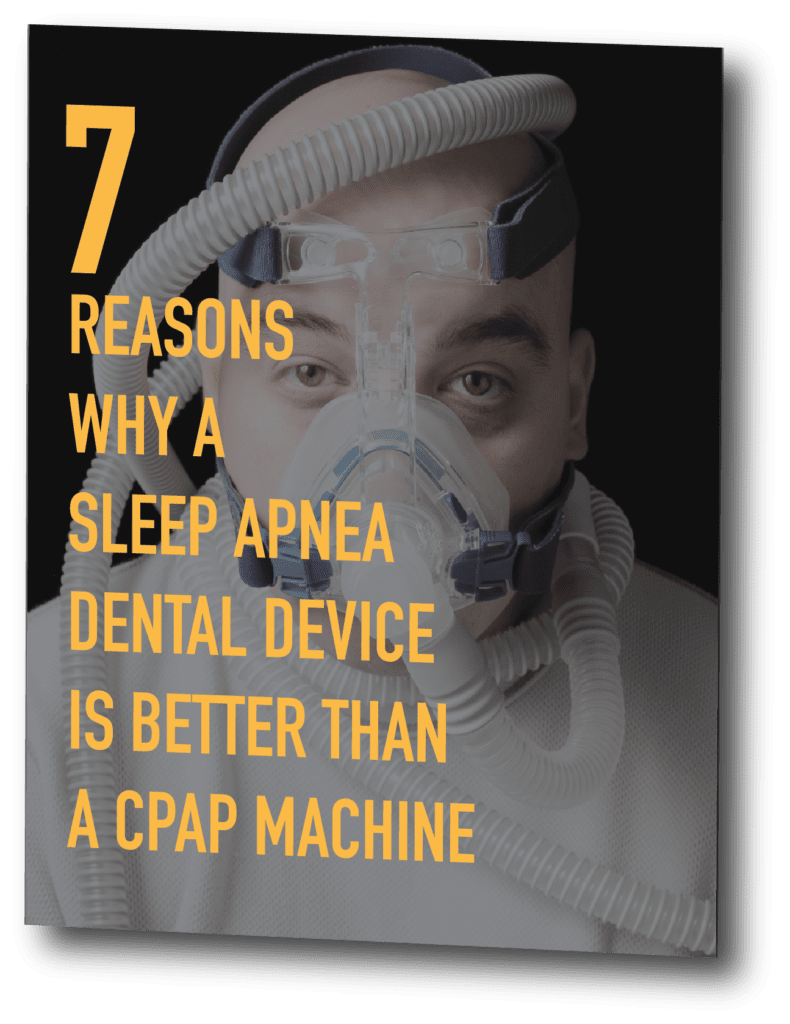 WANT TO TREAT YOUR SLEEP APNEA 
AND

GET DEEPLY RESTORATIVE SLEEP
Sleep quietly
Sleep comfortably
Sleep soundly
WANT TO TREAT YOUR SLEEP APNEA 
AND

GET DEEPLY RESTORATIVE SLEEP
Sleep quietly
Sleep comfortably
Sleep soundly