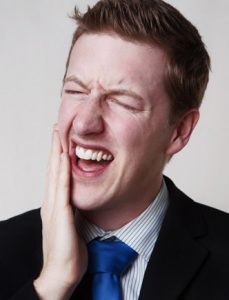 What Does Emergency Dentistry Involve?
Dental emergencies can include a wide variety of dental issues for which immediate dental treatment is required. Although they do not always have to cause acute pain, a dental emergency typically involves some sort of discomfort for which a patient must be seen by a dental provider right away. The diagnosis and treatment of dental emergencies is highly individualized, and there is no rule on what constitutes a dental emergency. These are some of the more common dental emergencies that we address.
Dental Trauma
If your tooth is broken or fractured, you should contact a dentist immediately for treatment. This could also include a fracture in the surrounding bone. It is possible for the root of the tooth to be lost along with the tooth in the event of trauma. This is a very serious situation that requires the immediate attention of a dentist.
Dental Restoration
If you have an implant or treated tooth that falls out, this is also cause for immediate concern. You may want to get this corrected as soon as possible for aesthetic reasons. Even though this may involve artificial material falling out, this emergency should be considered as severe as losing a natural tooth. While you may not experience extreme pain from the loss of a dental implant in some cases, it is still important to address this problem right away to protect your existing tooth and bone. Delay in treatment could result in intense pain later.
Emergency Dental Care in Princeton, NJ
Contact Dr. Eric Abrams of Princeton Park Dental Associates right away if you have a dental emergency in the Princeton, NJ, area. We offer quality emergency dental services to both children and adult patients.