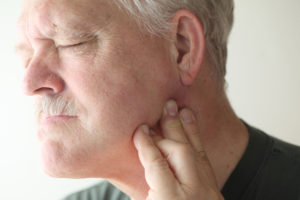 A dental emergency can happen to anybody at any time. You can best prepare for one of these situations by keeping your dentist's phone number in your contacts list or written on an easy-to-find location. Seeking prompt emergency dental care may help to save a damaged or injured tooth and may prevent any complications that could occur from an infection or an injury.
Identifying a Dental Emergency
Understanding the difference between a true dental emergency and a problem that can wait until the dentist's office resumes usual office hours is important. A severe toothache should be attended to as soon as possible. If you have chipped or broken a tooth, this is also an emergency that should be handled on the same day. A knocked-out tooth and severe swelling in your mouth are other examples of emergencies requiring an immediate response.
What to Do Until the Dentist Sees You
For a toothache, rinse your mouth with salt water and apply a cold compress. Save any pieces of broken or knocked-out teeth. For a soft tissue injury to your tongue, palate or gums, use clean gauze, and apply direct pressure to the area for 15 minutes. Call the emergency dentist and ask to be seen as soon as possible. Getting treated within an hour of a severe tooth injury boosts the chances of saving the tooth.
Seeking Emergency Treatment
A knocked-out tooth may be saved if it is attended to within an hour. In the case of swelling, emergency treatment might include antibiotics to get rid of the infection along with pain relievers to reduce your pain. A chipped, loose or broken tooth may need an emergency root canal or other treatment.
If you are in need of emergency dental care, contact Eric Abrams, DMD.