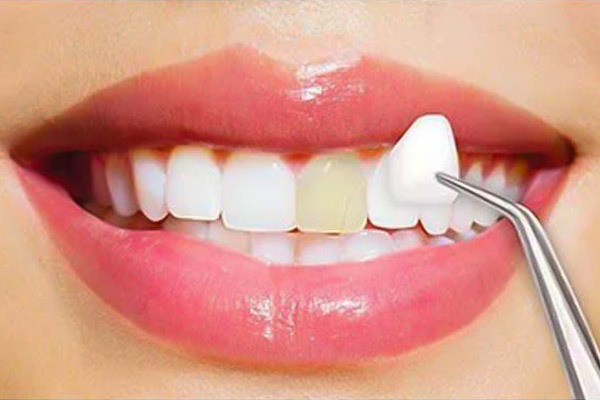 Are your teeth discolored? Are they crooked or chipped? Perhaps you have a gap between your teeth, they are decayed, or past bridgework has left your smile looking unnatural. For any of these problems, veneers may be the solution that restores your pearly whites.
What Are Veneers?
An attractive solution to many oral problems, veneers are thin layers of porcelain that are applied over your natural teeth. These porcelain structures are custom-fit, so they are secure in your mouth. Because they are made to match your other teeth, they will look natural and blend right in.
How Are Veneers Applied?
To apply porcelain veneers to your teeth, Dr. Eric Abrams at Princeton Park Dental will remove just a very small amount from the top layer of your natural teeth. Then, the porcelain covers are applied to your teeth with a special adhesive. If necessary, the dentist will give you an anesthetic, but because Princeton Park Dental uses advanced veneer technology, many patients find the process comfortable without any numbing.
How Long Does the Process Take?
Getting veneers takes just two appointments with a cosmetic dentist. At the first appointment, the dentist will take impressions of your mouth so that the veneers can be custom crafted for you. At the second appointment, your new veneers will be placed in your mouth.
How Long Will They Last?
Veneers are strong and resistant to stains. With proper care, they can last for 10 years or more. Just like with natural teeth, daily brushing and flossing will help keep your veneers in top shape.
Why People Choose Veneers in Princeton?
Do you have teeth that are discolored, changing shape, or of mismatched size, you may be looking for a treatment that can help you improve the appearance of your tooth. If you are looking for a treatment and are in New Jersey, you may be looking for information on ways to fix your tooth's appearance. This article will show you why people are choosing veneers in Princeton.
A veneer is a shell for a tooth. That is the simplest way to put it. They are generally made of porcelain or a porcelain mix, custom made to slip over the tooth in order to improve the appearance of the tooth. The material they are made of is more resistant to stains, which helps return the appearance of a stained tooth back to a more natural appearance.
Dental Veneers in Princeton
Why do people choose dental veneers in Princeton?
The most common reason is that the natural tooth is stained. These stains can come from continued exposure to staining materials, notably coffee and nicotine. They can also come from root canal treatments or from a buildup of naturally occurring materials, both of which cause further discoloration.
There are numerous other reasons that people opt for veneers besides discoloration. One reason is that teeth, through their natural use, can get worn down or chipped. The veneer thus helps return the tooth to a more natural state. Others have gotten veneers due to the size of the tooth itself: at times, it is too small or misaligned with its neighbor, causing an overlap or a gap between the teeth.
A final reason that people desire dental veneers in Princeton is the ease with which they can be implemented. Whereas many other procedures require surgery or will involve some sort of pain, the only pain involved with veneers is the need to return for multiple trips. The process to provide veneers first requires a trip to the dentist to get the proper measurements. The veneer is then custom-made, but prior to application, the dentist will remove a ½ millimeter of enamel from the tooth. Once done, the veneer is placed over the tooth.
With the benefits that come from a veneer and the easy procedure one has to go through to get the veneer, it is little wonder that many people opt for dental veneers in Princeton.
To find out whether porcelain veneers will give you the smile that you're looking for, make an appointment at Princeton Park Dental to discuss your options with Dr. Eric Abrams.